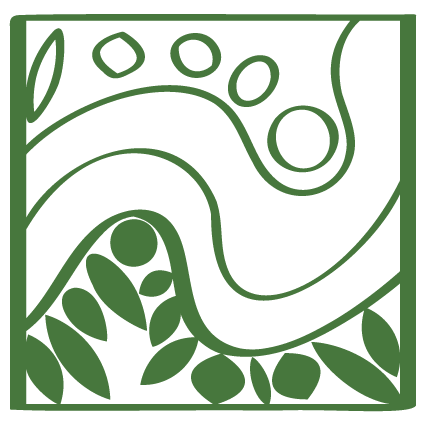 Finalist - Distinction in biodiversity and ecosystem conservation
(Community volunteer groups / individuals)
Gabo Island Project
Friends of Mallacoota
Mallacoota, East Gippsland
Gabo Island is a 154-hectare island13 kilometres from Mallacoota. Gabo Island has a long history of occupation leading to the introduction of weeds. Many of these weeds have spread throughout Gabo Island and pose a significant risk to biodiversity. They include African Boxthorn (now almost gone with management from Parks Victoria), Dolichos Pea, Blackberry, Kikuyu and Mirror Bush. The relatively weed free wilderness area of Cape Howe is only 500 metres from the northern tip of Gabo Island. The spread of invasive weeds is a real threat to this wilderness zone.
This project involves close collaboration between the Friends of Mallacoota, Coastcare Victoria and Parks Victoria, as well as other agencies such as the East Gippsland Catchment Management Authority. The group has a large pool of volunteers who are flexible with their time and are willing to spend time on a remote island in all weather conditions. One trip in winter was extended for 2 days due to a major gale with 100 km/hour winds.
The key part of the project is to rid the island of weeds, with a particular emphasis on Mirror Bush which has become a significant weed along the Victorian coastline. The Friends of Mallacoota has concentrated on stopping the spread of Mirror Bush around the southern section of the island which appears to be its stronghold. Staying on the island, the group has worked through hectares of granite coastline removing the largest plants by mechanical means, using herbicide with the cut stump/paint method. It anticipates the island will be free of Mirror bush within a 5-year period.
Beyond the ambitious goal of a weed free island, the project aims to restore biodiversity to the island with future management focussing on protection of the island's rare and threatened species. The group has identified a need to address the lack of up to date data on weeds and their location, and the lack of documentation of rare and vulnerable species on the island. Some trips to Gabo Island have included a flora survey and involved botanical experts. An original Parks Victoria flora list for the island was compiled from various sources contained 325 species. Since the work commenced, the group has supported the mapping of vulnerable species and identification of previously unrecorded species with the list now at 375. One significant result was the identification of a new orchid species for Victoria, that has now been added to the Vicflora Database and appears in the new edition of The Wild Orchids of Victoria.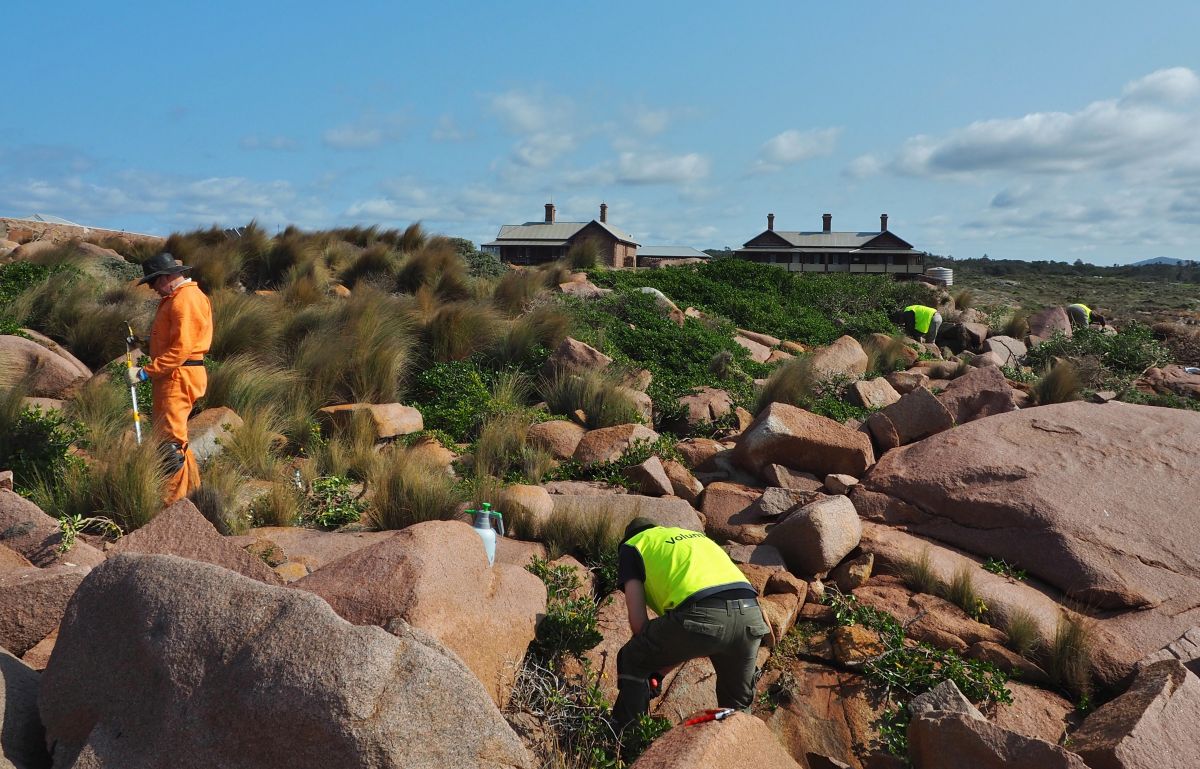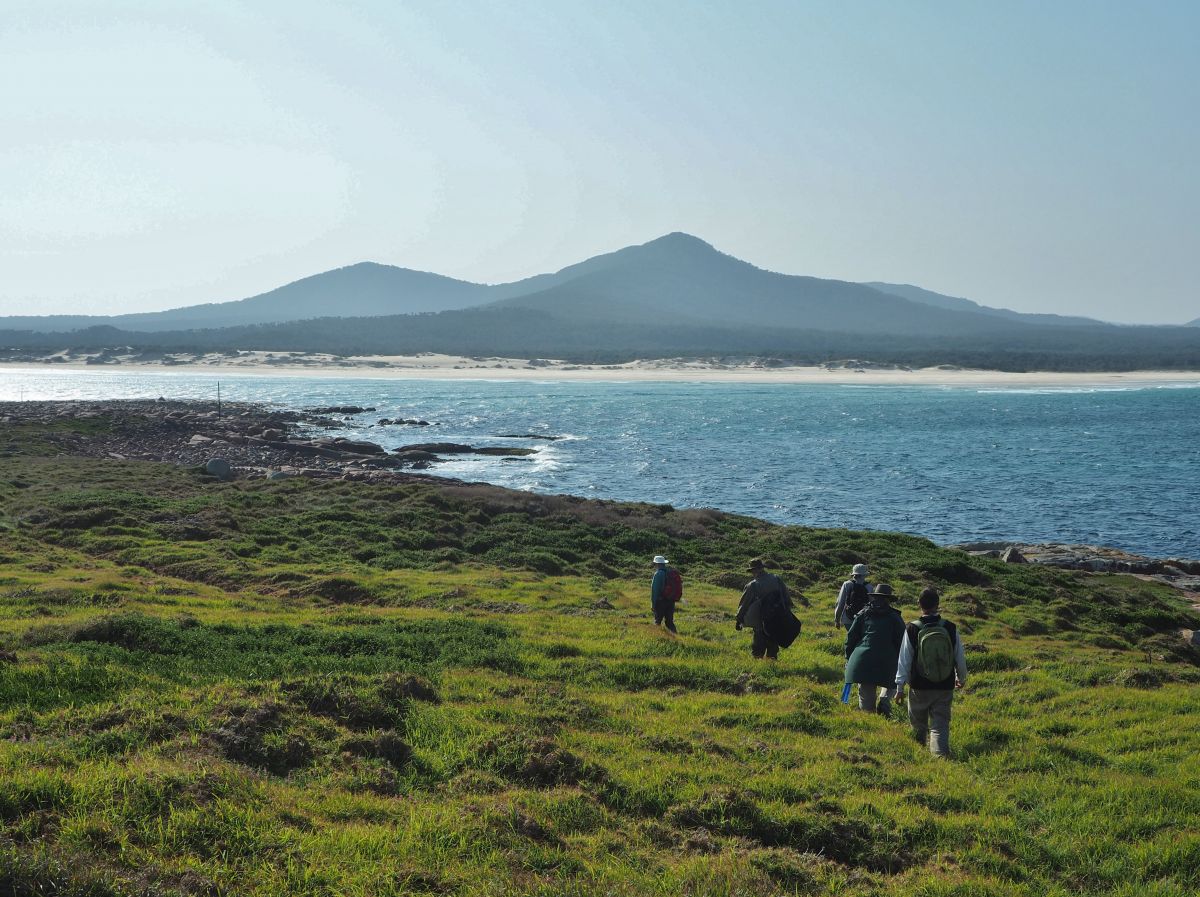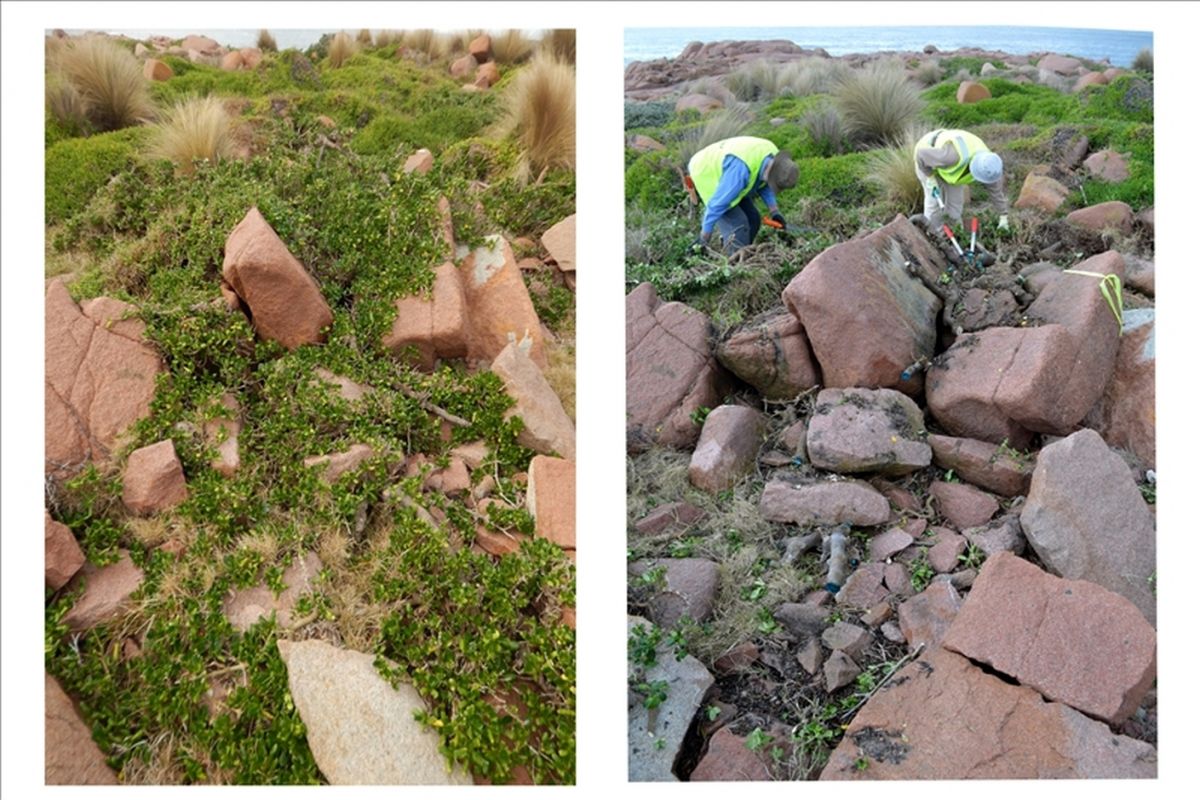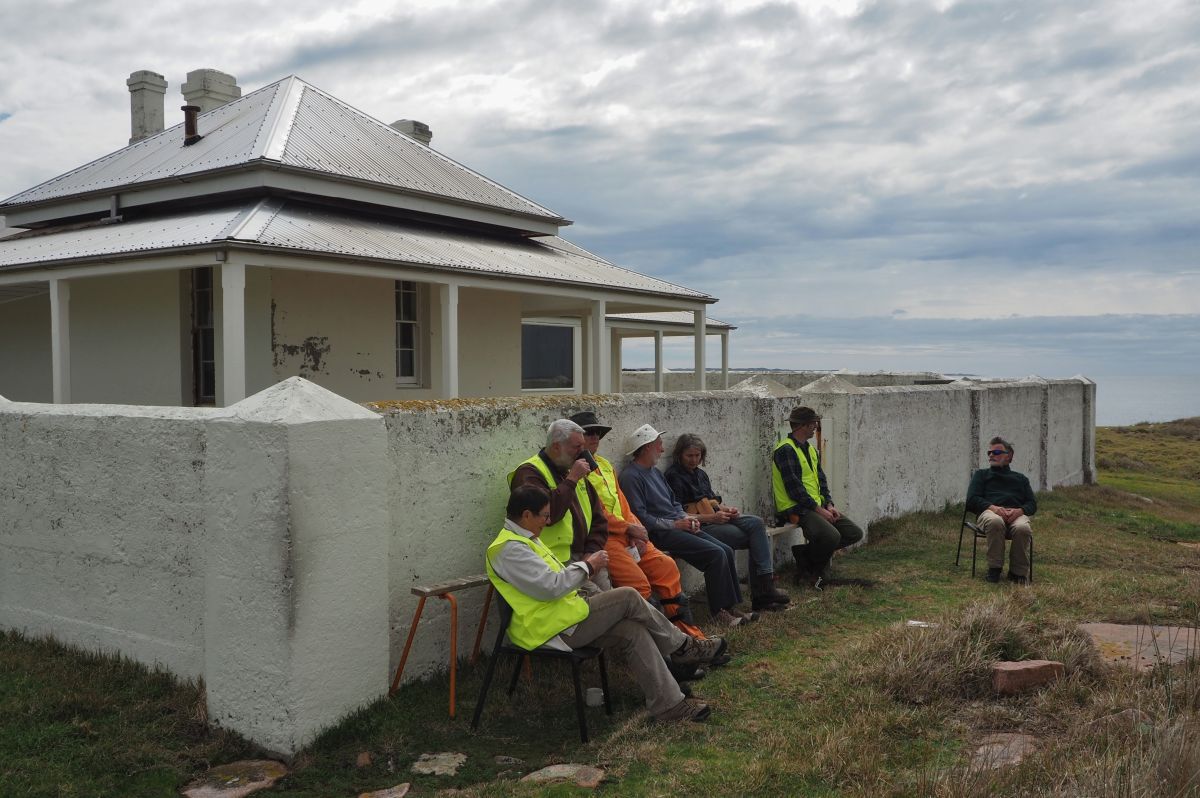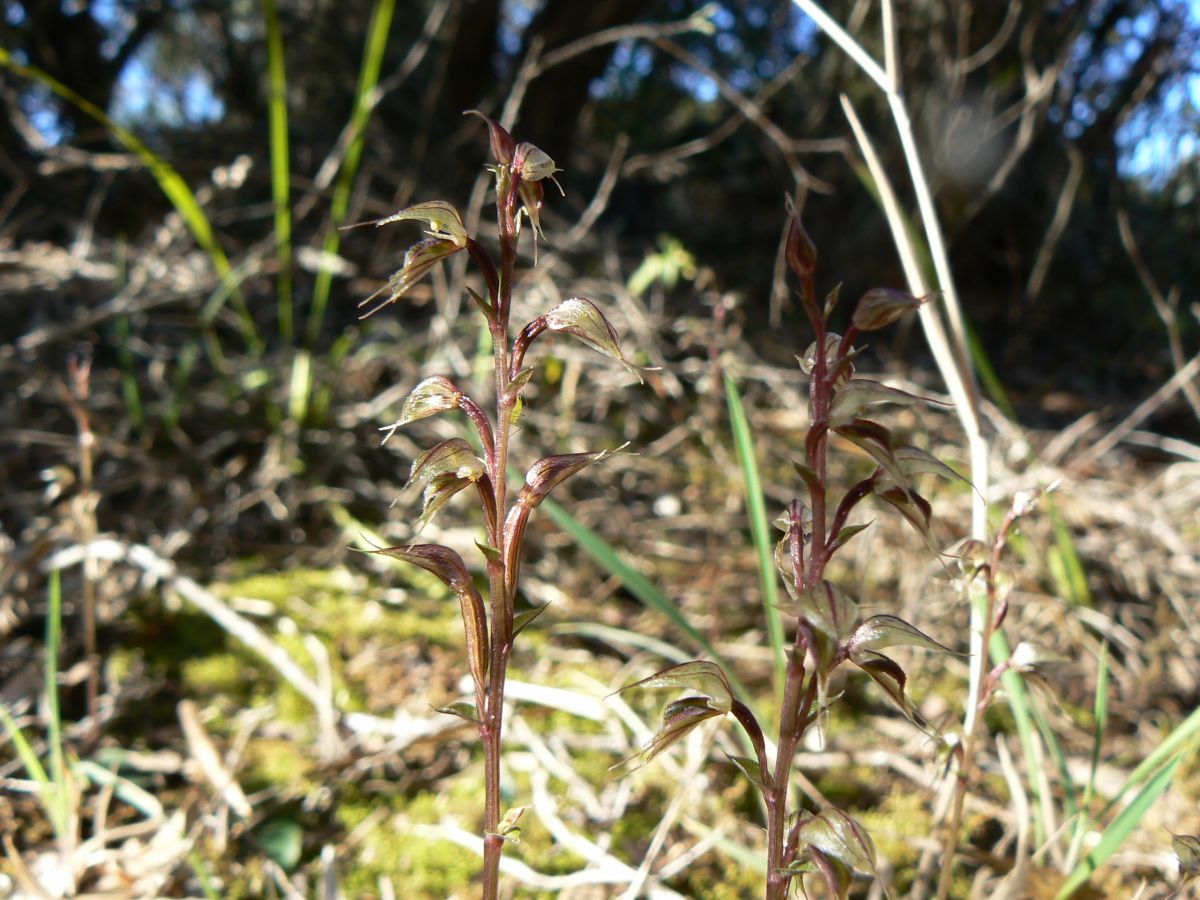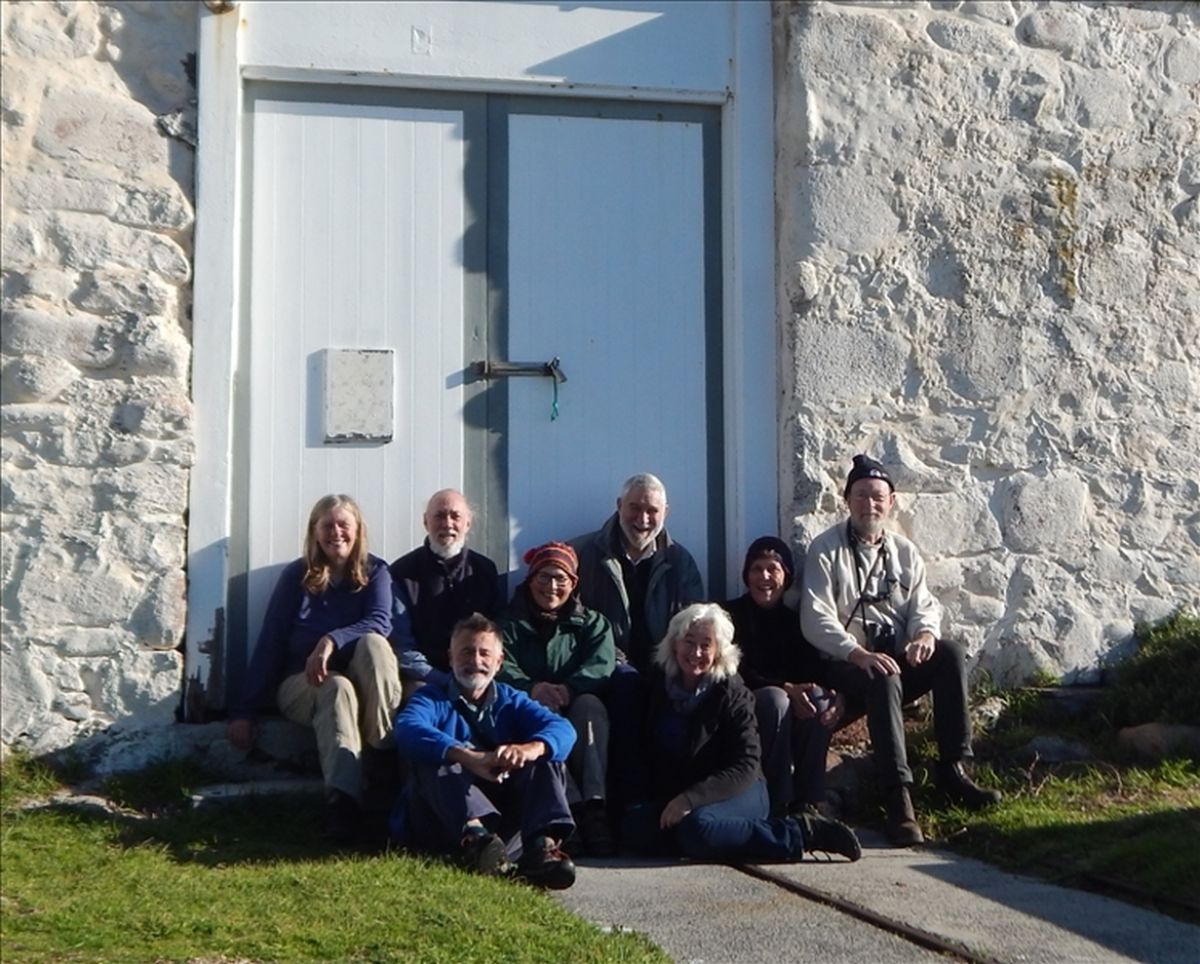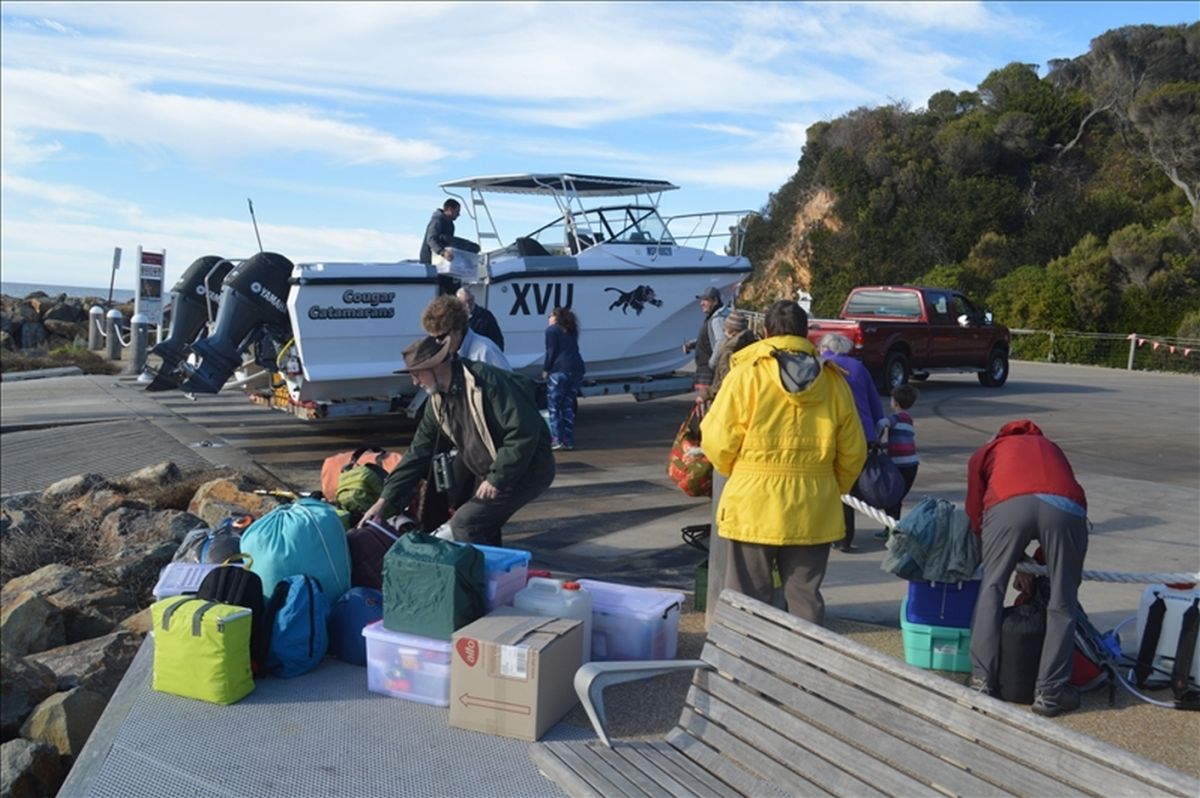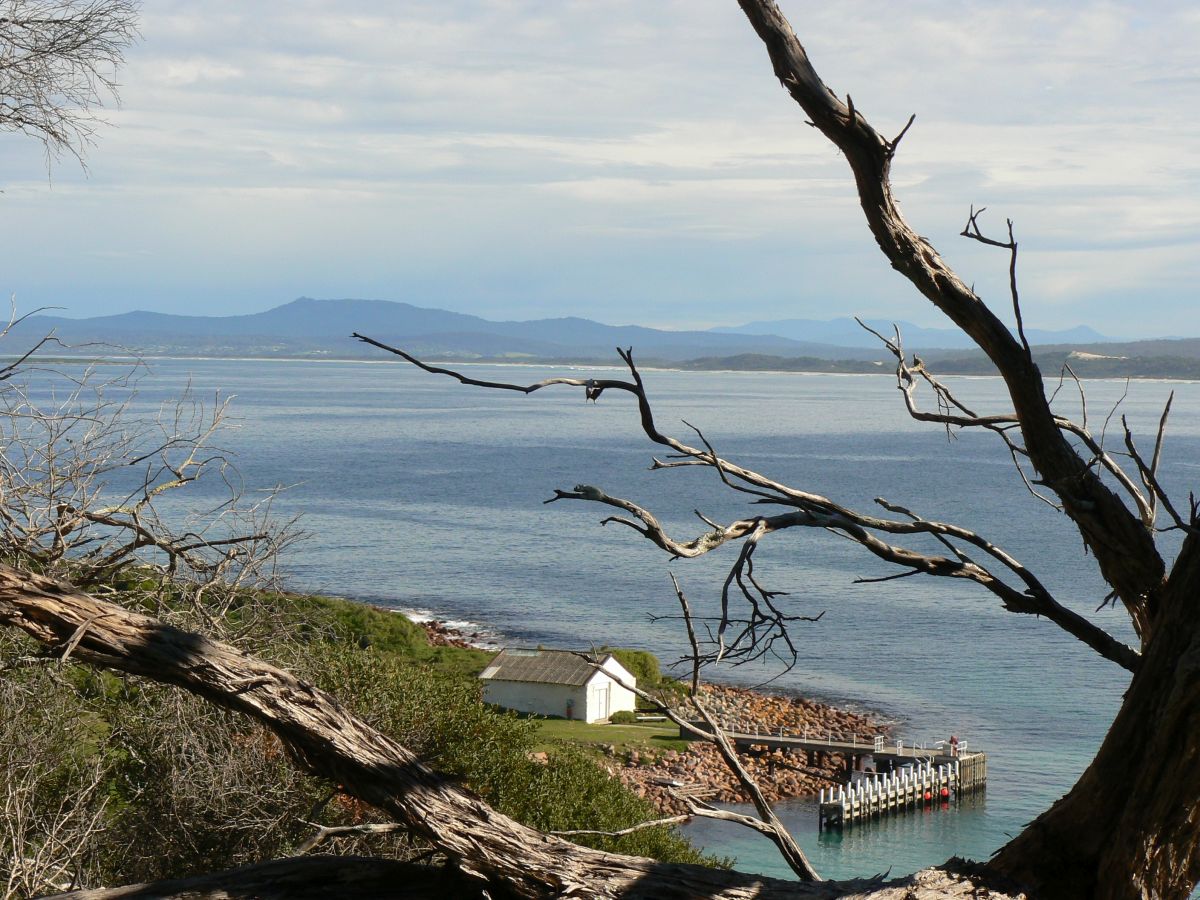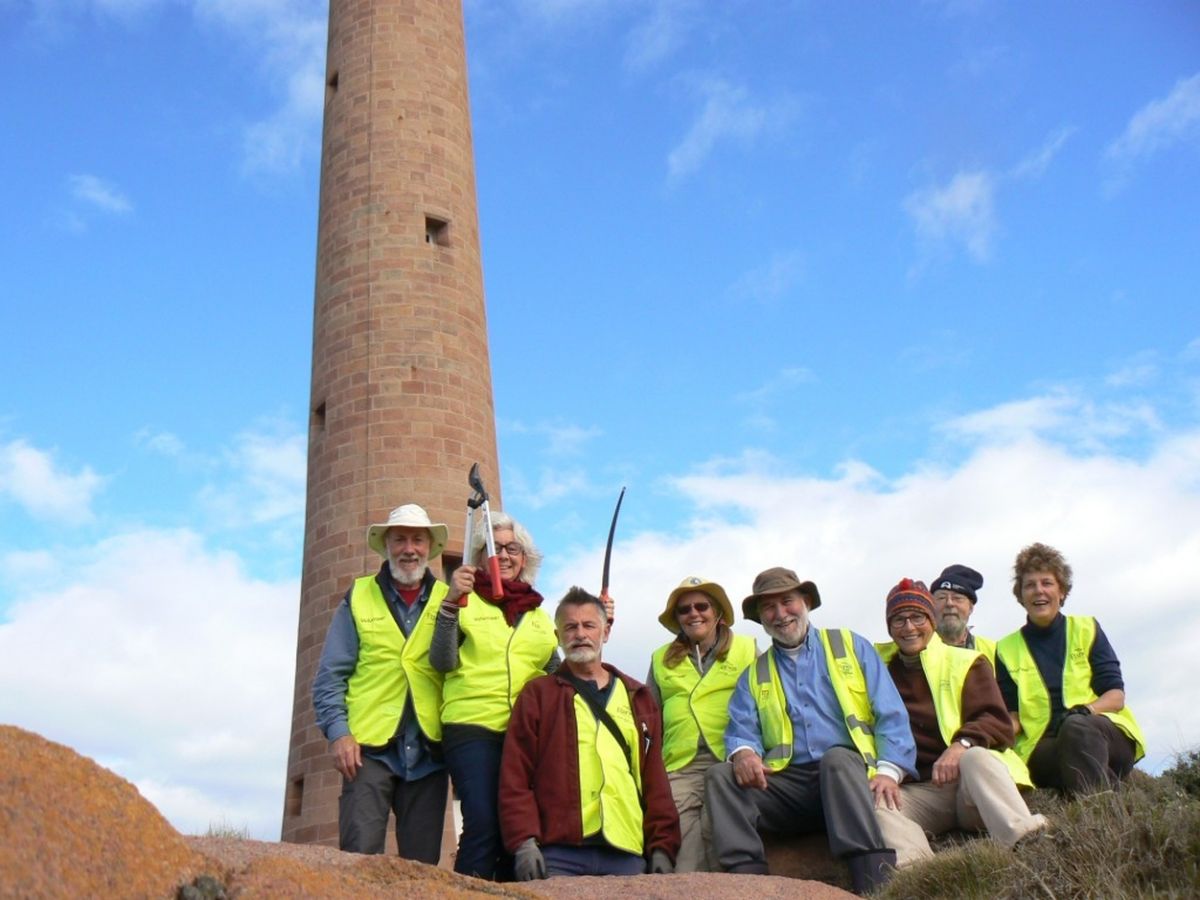 Page last updated: 20/11/20